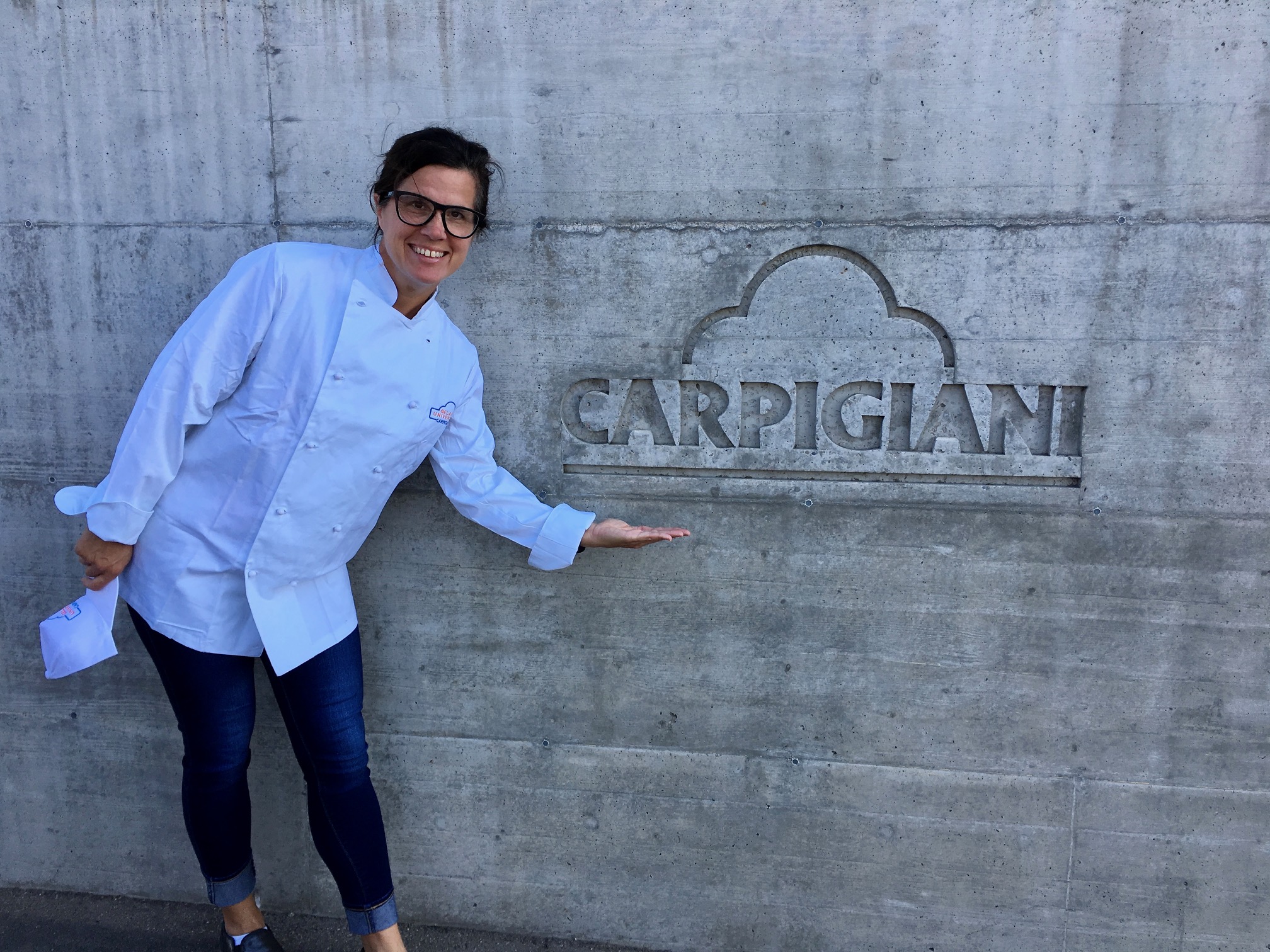 Why and How I Opened a Gelato Shop
Like most people, and especially kids, who doesn't love a wonderfully delicious frozen dessert like an ice cream on a warm summer night.  But my story really begins much later in the early 2000s.  I was living in New York and every week my friend and I would head over to our favorite pizza place, Numero 28, in Greenwich Village.  As we sat outside to enjoy the summer nights, from our table I could clearly see, just kitty corner on Bleecker St., Grom gelateria.  What stood out to me and has been engrained in my mind ever since was not the line out the door, but rather that everyone was smiling and waiting contently for their turn.
I started to take notice at more and more ice cream and gelato shops.  People were happy, people talked, people were satisfied.  Working in the corporate world has its benefits, but the environment of happy people tugs at you like a puppy tugs at your soul. It's a place of belonging.
In 2011 I met my husband and subsequently moved to San Clemente, California where he grew up.  I took a job with an Italian owned company.  During our relationship as he likes to point out, I apparently kept occasionally saying "I want to open a Gelateria".  Well as fate would have it, consolidation at this company occurred with many jobs moving elsewhere.  During this time, I had again voiced my desire to open a gelateria but this time he blurted out, "Stop talking about it and put together a plan"!  Two days later I had one, well the start of one and it started with a month of education and training.  We discussed the plan, and he was onboard.  He just didn't ask the question about where the training was … lucky for me he likes to travel.
The training took place in Bologna, Italy at Carpigiani Gelato University where I learned the art and science of making gelato, creating my own recipes, and running a successful gelateria. Upon my return home, despite not owning my own shop and being new to the industry I was invited to take part in a competition series called Gelato Festival America.  At my first competition in Santa Barbara, I won the "Technical Jury" award which was incredibly special to me.  It validated my dream of wanting to open an artisanal gelato shop while staying true to the Italian method.  For these reasons I went back to Italy the following two years.  I studied at Gelato Naturale Academy in Grosetto with a focus on recipe development and fully artisanal gelato.  I also went to Florence to study directly under Vetulio (Tulio) Bondi, the head of the Florentine Gelato Guild and owner of "I Gelati del Bondi".
Florence is where our decision to open a gelato shop truly gained momentum.  Tulio taught us that we could be successful in making gelato honestly, the artisanal and Italian way.
Upon my return I took part in two more competitions winning again the "Technical Jury" award in Santa Barbara and a 3rd overall in Jersey City.  In late 2018 with the confidence and know-how in hand I stepped away from the contests to solely focus on opening our shop.
We took some time to develop our business plan. Finding a location took forever and probably the hardest thing was naming it. We came up with hundreds of names that just didn't stick.  They didn't feel right to what we wanted to create.  One night sitting on the couch discussing names we went back to the origins of why we were doing this and really dissected it.  It goes back to Greenwich Village, sitting at Numero 28, staring at Grom and the line of eager and happy people.  What we really wanted for our shop was to create a fun and happy place where we make Gelato the honest artisanal way.
While discussing names our two senior dogs were at our feet innocently staring wide eyed at us to pick them up and join us on the couch to have a snuggle session.  It was at that moment we knew our name needed to be a dedication to them and to all dogs.  To us dogs are the embodiment of happiness but most of all dogs are honest at their core.
So here we are one week from opening.  Covid slowed us down but at the same time allowed us to do things methodically.  It was a blessing and a curse all at the same time, but we've built something special in our hometown of San Clemente, CA and cannot wait to serve smiles and fun to our local community and visitors at our passion project called Lucky Dog Gelato.