ABOUT
We aim to deliver smiles and fun through our truly artisanal gelato.
Darcy and Bingley are the namesake for Lucky Dog Gelato.  A Cocker Spaniel and Dachshund mix, Darcy and Bingley born from the same litter were adopted puppy rescues from a farm. Both Darcy and Bingley have been the backbone for the creativity of this gelato dream.  From our name to our goal of delivering smiles (much like most anyone wants for their dogs), they have provided support and energy through this journey of opening a business.  We painted them on the wall of our shop as a reminder to always "Make it honest and fun"!!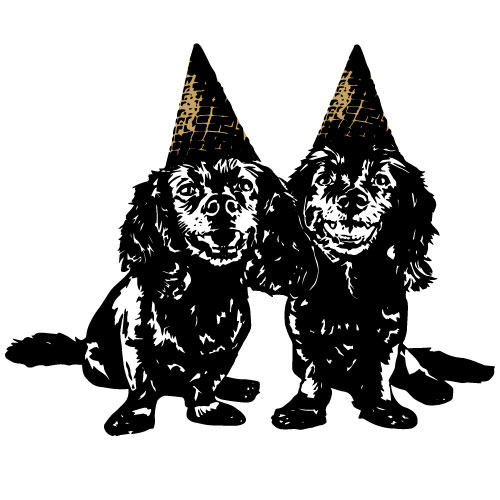 After a career in the corporate world and battling breast cancer, Noel decided to chase her dream of introducing her love of gelato to San Clemente, CA. She received formal training at Carpigiani Gelato University in Bologna, Italy. With her desire to continue to master the art of Gelato using raw ingredients, she returned to Florence, Italy to study individually under Master Gelato Chef Tulio Bondi, President of the Florentine Artisans Gelato Chef Association. Noel then returned to Italy a third time to attend advanced training at Gelato Naturale Academy in the Tuscan city of Grosetto.
Shortly after her studies in Bologna, Noel was invited to participate in the first ever Gelato Festival America in Santa Barbara, California where she won the technical jury prize in 2017. The Gelato Festival is a competition among the most talented and emerging Chefs in the gelato business. She was subsequently selected to participate in 2018's Gelato festivals in Jersey City, NJ and Santa Barbara, CA. Noel was awarded third overall in Jersey City and in Santa Barbara, she once again won the Technical Jury Award.
Despite stepping away from the Gelato festival series in late 2018 to focus on opening Lucky Dog Gelato, she is still ranked Top 50 in the "World Gelato Rankings" (Gelato World Masters) and is proud to bring that experience and her of the art of Gelato to her fellow San Clemente Community.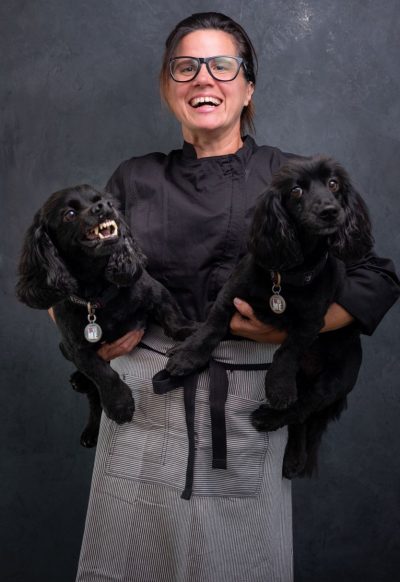 A lifetime resident of San Clemente, Dustin is excited to work alongside Noel in bringing their appreciation of gelato to San Clemente.  While working days as the marketing manager for a global brand in the bicycle industry, his passion project for the past several years has been spent realizing a thought … to own, build and design a truly special business for the community of San Clemente and its visitors.